The beginning of the year is always a great time for lists as we look back and reflect upon the previous 12 months. There are lists for everything of course, so given my experience in public relations, I thought I'd share a list of the Top 10 PR Blunders of the year, as compiled and reported by Fineman Communications in San Francisco. I was actually conducting research for a separate blog post I had planned, outlining the top 5 PR screw ups of the year when I came across the Fineman list. And as I read it, I saw there was a lot of overlap with my list – which goes to show that us PR professionals know a good fiasco when we see one!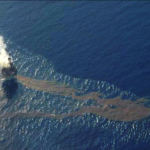 I think the Fineman list is solid – and included a few blunders I had forgot (but that got me thinking, can it still be considered a major PR blunder if it's that out of mind?). If I were to make any changes to the list, I think I would swap out Nestle and Alaska Airlines blunders for Tiger Woods and Wall Street. While the Nestle and Alaska Airlines incidents were indeed handled poorly from a communications standpoint, I don't think either registered as much in the public consciousness as Tiger and Wall Street.
Tiger, of course, had a year he'd like to forget, beginning on Thanksgiving, 2009 with this infamous accident outside his home. Once the drama began, the PR mismanagement was front and center. As the scandal broke and grew, Tiger's communications only got worse. He went into bunker and defensive mode – always a recipe for disaster in crisis communications situations. Even when he decided to address the media (and his fans), his attempts at controlling all elements made him seem cold and manipulative. There was no hint of contriteness in his words or behavior – and this only added fuel to the fire. While Tiger ended the year on the heels of another PR blitz, it remains to be seen if he can regain even a fraction of his reputation and credibility. The bet here is no – even though he likely will start winning golf tournaments again (now that the major drama is behind him).
As for Wall Street, 2010 was a year in which most Americans were still struggling financially. Unemployment remained high and hundreds of thousands were losing their homes due to the ongoing foreclosure crisis. Many firms on Wall Street were saved from extinction thanks to TARP funds (paid by American tax-payers). Americans were told it was important to save Wall Street, so that it could help restore the US economy and add more jobs. Wall Street entered 2010 on the heels of a strong close to 2009 – the market was up for the first time in years. Now that it had been saved by taxpayers and was starting to succeed again financially, how would it respond? By doling out millions upon millions of dollars to executives (current and former). As a matter of fact, Wall Street paid record bonuses in 2010 – and fought against proposals that would slap a 50% tax on bonuses exceeding $400,000. According to a Bloomberg National Poll, more than 70 percent of Americans believed Wall Street should forgo their bonuses in 2010 – but that wish fell on deaf ears.
Fineman's Top 10 list of PR Blunders in 2010 included BP Oil, Toyota, NPR, Craigslist, Amazon.com, Nestle, Johnson & Johnson, LeBron James, Glen Beck and Alaska Airlines.
Their full list (and explanations for each) can be found here.
So what is the lesson here for companies and celebrities? ? You're going to screw up at some point and in this era of social media and instant communication, you need to be prepared to respond quickly, professionally and proficiently. Even a seemingly minor isolated customer incident has the potential to erupt into a major PR firestorm if not handled professionally. This is why it makes such good business sense to invest time and money into strong, ongoing communications programs BEFORE a crisis hits. Companies that have "banked" public goodwill through open communication and investment in their communities are more likely to bounce back strongly from negative incidents.