It goes without saying that marketing is a fundamental requirement for the success of any kind of business (and of course, we're biased). But without proper marketing, most businesses will never truly flourish – the competition for attention is too fierce. This is especially true for online or digital businesses and services. Its hardly a secret that nearly every other company and business is going global through the help of the Internet and mobile applications. And to compete in this noisy environment, companies need to cut through the noise and clutter and ensure their messages are heard by their target audiences.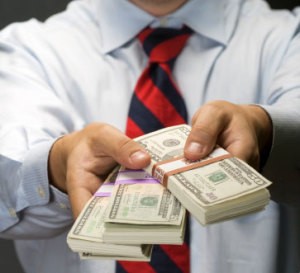 Making sure your business has a strong Internet presence obviously requires designing and developing a website (and promoting it). Contrary to what some people (and businesses) believe, doing this right requires an investment of time, diligence and money. Building an Internet presence provides businesses with an expanded market and easier means of generating revenue, but it does require this ongoing investment as well.
So one question that often arises from business owners and executives is whether the cost of designing/developing a new website is a tax deduction. The short answer is yes. According to one CPA we asked, the question is how you deduct it, and that depends more on what and how the site is being developed (for ecommerce, etc.). Of course, this will vary for each company.
So, not only is updating your website the smart business decision to make to help your business grow, you now know that the cost of website development and marketing can be a tax deductible business expense. Depending on your situation, you can claim tax deductions on some of the major marketing expenses – something to keep in mind as we enter the tax season. This could be a way of cutting down your operation's overall tax bill.
Also, since advertising is usually considered a deductible expense, any online advertising you do can be considered – as can Search Engine Optimization (SEO) programs.
Keep in mind that officially, the IRS and lawmakers have not decided on the most appropriate way of dealing with the cost that occurs due to the most of web development and marketing expenses. However, there have been some discussions (and agreement) over some of the elements of website development and marketing and there are some of the expenses for which you can claim tax deductions. The following are the easy areas:
Compute/Networking Equipment
If you bought a computer set or any new equipment for your work, then you can claim it as a separate business expense for the current year.
Internet/Hosting Services
If you have a website and business, you're paying for Internet service. This is a deductible expense
Domain Registration
Domain registration (along with site hosting) is a very necessary expense for any business. You may also (after taking consultation from a professional) claim it as well.
Be sure to consult a professional about these and other business expenses that you may be thinking of claiming this tax season.
Related
Tags: digital marketing, Marketing, postaday2011, SEO, tax deductions, website design, website development
Calendar

Links

Categories

Archives