Today's Behind the Tweets profile features Shea Gunther, someone I actually met virtually *before* the days of social media. Shea and I were both members of GreenBusiness.net. online community. At the time he had launched and was running one of the first "Green" marketing agencies in Colorado while I was in the early days of GreenforGood.com. Unfortunately, neither one of us were able to make our Green ventures work the way we hoped at the time, but they provided both of us with invaluable experience, not to mention professional contacts. Shea moved to Maine and became one of the first professional bloggers I've ever known – focusing on green/sustainable topics (and now, almost exclusively with Mother Nature Network).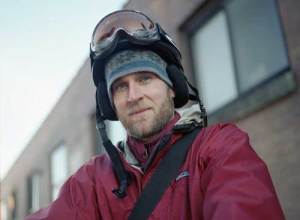 As is the case with many writers and bloggers, Shea has successfully incorporated social media to build his audience and share his work (as well as other fun and interesting articles and videos he finds). He also helped start #ecomonday on Twitter – a way to help share news and updates for the Green/Sustainability community.
The timing for our interview was thrown off a bit by client demands on my end, so as you will hear in the background, my twins Stone and Ty make themselves known and my professional studio isn't soundproof enough to block out their demands for "Daddddy." Next time Shea and I talk, I'll make sure its when the twins are in school or at the gym.
Thanks again to Shea for participating and being such a great sport!
Related
Tags: behind the tweets, Follow Friday
Calendar

Links

Categories

Archives