While scanning Google Reader Friday afternoon, one headline caught my eye: "How to lose funding in a single tweet." I clicked on it because I was intrigued and assumed it was going to be a story about a start-up company that somehow ticked off investors. Instead, it was a story that had roots here in the Seattle area – and was about a local non-profit organization (Reel Grrls) and Comcast.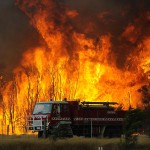 In case you're not familiar with the story, here is the shorthand version (you can find full stories here). On May 12, an employee of the Seattle, Washington non-profit Reel Grrls, which "empowers young women from diverse communities" by teaching them filmmaking, tweeted: "OMG! @FCC Commissioner Baker voted 2 approve Comcast/NBC merger & is now lving FCC for A JOB AT COMCAST?!?"
On May 13, Comcast VP of Communications Steve Kipp emailed Reel Grrls, and told them that because of that tweet, his company was withdrawing the $18,000 grant they had pledged in support of the non-profit's filmmaking summer camp. "Given the fact that Comcast has been a major supporter of Reel Grrls for several years now," he wrote, "I am frankly shocked that your organization is slamming us on Twitter."
When word got out that Comcast was threatening to withhold payment of its pledge, a media firestorm erupted and before long, a statement was released by Comcast saying that the company would fulfill its donation and it apologized for Kipp's "unauthorized" behavior. (Quick side note here, I'm not sure how Kipp's comments could be considered "unauthorized" since he manages Comcast donations in the region but that's another matter…)
Reel Grrls responded by saying it would reject Comcast's offer to reinstate the grant. The controversy had created so much publicity for the organization that it was receiving donations worldwide – and they felt this was an important lesson in free speech to teach the young women in their program.
I have an interesting perspective because I worked for Comcast for two years and am familiar with the grant-giving process. I also know Steve and think he's a good guy and very strong PR/communications professional. I've also worked with a number of non-profit organizations and my Dad runs one (a food bank in Vancouver) while my wife who works for the world's largest NGO.
Here's my take on the situation: Obviously this was a PR blunder for Steve and Comcast. I'm sure if Steve  could have a "do over" he would take it and handle it differently. Sure I can understand the initial anger he (and probably others at Comcast) felt when they read the tweet. But sending an email threatening to pull the funding was simply a bad move.
First: one can argue whether Comcast should have responded to the tweet at all. A quick look at @ReelGrrls Twitter account shows they had about 2800 followers at the time of the tweet. Obviously Comcast's media reach is far greater and more influential than this small non-profit's. So really, this tweet had a very minimal reach and probably would have had zero impact on its own. So why make a mountain out of a molehill?
Also, I didn't find the tweet to be critical of Comcast per se, but of a process that allows someone (Baker) – who is supposed to be in a position of overseeing regulations – to be able to approve a major merger with huge financial implications and immediately slide into a top executive role at said company. I happen to agree that the process stinks and I wish there were rules and laws against it. But right now there aren't. So technically, Comcast (and Baker) haven't broken any laws with their new arrangement – unless it can be proven there was some sort of quid pro quo in place that guaranteed Baker this position provided she delivered the merger approval. But as far as anyone knows, this was not the case.
But even if you take the position that Reel Grrls was out of line for criticizing a company it receives funding from, the process could have been much cleaner (and more diplomatically). Everyone in communications realizes that anything put in writing has the potential of being released and/or shared. And once it's out in the public – it always has the potential to look bad (as it did here).
A different approach that could have created a better outcome would have involved a phone call between Comcast and the Reel Grrls executive director to ask about the tweet, explain Comcast's concern (or dismay) with it and simply asking if Reel Grrls could try to use discretion in the future. Now who knows how this message would have been received. Maybe Reel Grrls would have bristled at the comment – or maybe they would have understood Comcast's position after having a dialogue about the issue. They key though is they didn't talk about it – there was simply a statement, reaction (via email) and then subsequent actions that led to a full-blown PR firestorm. And if Reel Grrls ignored the request and continued to post information that Comcast considered to be unflattering, it could simply choose not to renew the funding in the next budget cycle – and use one of a myriad of potential reasons (change of focus, cut funding, etc.) to avoid the PR conflict.
Unfortunately for Comcast, they come out of this looking like a thin-skinned, heavy-handed corporate giant.
And knowing how competitive subscriber-based television market is, I'm somewhat surprised that none of Comcast's competitors have stepped up to use this situation as a potential PR win for themselves. Think about the publicity DirecTV could receive if it decides to double Comcast's original $18,000 grant to Reel Grrls while making it clear there were no strings attached to the donation? The media attention it would receive with such a move would more than make up for the cost and could also lead to new customers if current Comcast subscribers decided to switch services because of this issue.
At the end of the day though, this ultimately turned out to be a gift for Reel Grrls as it provided the organization with unprecedented visibility and the perfect "us vs. them" rallying cry needed within non-profit organizations. I hope they seize the opportunity and use it in a positive manner.
And I hope everyone takes it easy on Steve. We all have bad days.
Related
Tags: comcast, funding, reel grrls, tweet
Calendar

Links

Categories

Archives