Many "Hire Me Oregon Ducks" fans, friends and family alike have been asking me for updates in my pursuit of my dream job with the Oregon Ducks. So here is a quick recap.
I submitted my resume, cover letter and references (per the job posting requirements) to Assistant Athletic Director/Human Resources Mark Ruckwardt July 5th and followed up with a phone call and email to him last Friday, July 15th. I shared with Mark my social media campaign (providing links to both Facebook and Twitter) and told him I'm available for an interview immediately.
I haven't heard back from Mark and the Ducks yet but I'm sure its just a matter of time – how can they resist such a strong (and passionate) candidate like me?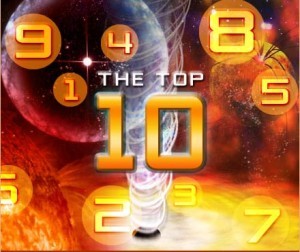 But in case they need additional motivation to schedule it, I've come up with the Top 10 reasons why the Ducks should interview me:
#10) I have experience on both the corporate and college side of sports marketing. I'm so passionate about sports marketing I even earned a Masters degree in it (M.A., University of San Francisco, 2001)! As Corporate Sponsorship Marketing Manager at Cisco Systems, I was responsible for negotiating a number of deals, including the Cal-Stanford Big Game. I understand first-hand what companies are looking for when engaging in sports marketing partnerships.
#9) I know from direct experience what it's like to be a Ducks season-ticket holder, DAF donor and passionate fan and will be able to create messaging and programs to address these (and other) key audiences.
#8) I already have a stellar collection of Oregon Ducks polo shirts that will be perfect for the office (when a shirt and tie isn't required).
#7) I have experience working in a college sports environment, having served as Director of Marketing and Promotions for UC-Berkeley's athletic department. In that role I had many of the same responsibilities of this position, including game day operations management, branding and the marketing of a variety of sports.
#6) My 5 year old twins look so great in Ducks gear!
#5) The Ducks understand the power and potential of digital media more than many other athletic departments. The world of social media and mobile marketing is still in its infancy and the potential is just now being tapped. I've been immersed in this world for years and have successfully leveraged it for multiple marketing and brand-building programs. The Ducks need someone who lives, eats and breathes social media as well as Oregon athletics!
#4) As a 20+ year marketing and branding professional, 1987 alumni of the UO School of Journalism and 25-year passionate Oregon Ducks fan, I know and understand better than most that the Ducks are anything but traditional in their approach to building and managing their department and brand!
#3) My management style is motivational, creative and collaborative. I've built teams from scratch as a bootstrapping entrepreneur and founder of a successful PR & Marketing agency and have managed teams within corporations with thousands of employees. I'm excited to lead a passionate and talented team of PR and marketing professionals at UO!
#2) I've spent my career focused on brand-building and stewardship. Working with companies such as Microsoft, Cisco Systems and Comcast has provided me with invaluable marketing experience and perspective. And as an avowed Oregon Ducks fan, nobody will be more passionate about building and preserving the special brand that has been so carefully been built!
#1) Just Google "Oregon Ducks Marketing Expert" – results don't lie!
I need your help to nudge the Ducks for an interview!
Feel free to copy and paste these (or list your own reasons) in an email and send your endorsement of me to:
Assistant Athletic Director/Human Resources Mark Ruckwardt (markr@uoregon.edu)
Thank you again for your support and Go Ducks!
Related
Tags: #goducks, Dream Job, Oregon Ducks, Oregon Ducks Marketing Expert
Calendar

Links

Categories

Archives