About David Kaufer
Hi there! And welcome to my blog – DavidKaufer.com.
Who is David Kaufer? Well, I'm a huge Oregon Ducks & Microbrew nut, Dad of awesome 6 year-old twin boys, husband (married 15 years), a big Sustainability and Autism advocate (one of our sons is on the Autism spectrum), Marketing/branding expert who is also Founding Partner and Chief Dynamic Office in Kaufer DMC – a very fun and cool Seattle-based digital marketing agency (I have more than 20 years experience working in PR, communications and marketing) and social media lover (some would say addict).
I believe the three ingredients required for success are Patience, Persistence and Passion. And I try to apply these in all areas of my personal and professional life.
My blog covers a variety of topics that I'm passionate about – ranging from my sons and the adventures of raising twins to social media trends (and profiles of those I find most interesting and fun) to sports and my beloved Oregon Ducks. Sometimes I'm story-telling, others I'm sharing advice or lessons learned. Hopefully I'm usually at least interesting and mildly entertaining.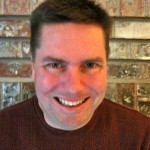 Beautiful Edmonds, Washington (just north of Seattle) is where I live with my family and our dog Brodie – named after San Francisco 49ers quarterback John Brodie (who I admired as a child growing up in the Bay Area). I've been fortunate to have had an incredibly varied and interesting career – from joining what would grow to become one of the preeminent PR agencies in the world right out of college to launching and building my own successful PR and marketing firm at the age of 27 to working as the communications manager for one of the world's greatest CEO's (John Chambers of Cisco Systems) to experiencing the ups and downs that go with trying to launch a start-up from scratch (GreenforGood.com).
I've been interviewed for and appeared in a wide range of media including Inc. Magazine, KGW-TV (Portland), KOMO-TV and Radio (Seattle), KING-5 TV (Seattle), KPIX-TV and KGO-TV and Radio (San Francisco), ParentMap Magazine, Puget Sound Business Journal and the Seattle Times (among others). I've helped companies gain visibility in an even greater variety of media, including the Wall Street Journal, the Jim Bohannon Show, Newsweek and USA Today.
And the ride is hardly over…